Friends Select Security: Making the Community Feel Safe
As recent security concerns have arisen in the past few weeks, many students and faculty have questioned how strong Friends Select's security methods are. Most of the student body previously did not know of any existing protocols or systems. If you have been in school in the past three weeks, you'd know that all members of the community now use a key fob to get into school. Students must also show their ID in order to enter the building. But what other protocols are in place?
According to Director of Upper School Chris Singler, one new safety measure implemented was the addition of two cameras in 1700. One camera is located inside 1700, pointing towards the front door from the lobby desk area.
Another is located inside of the main building, pointing towards 1700. Another added security measure is an improved system when visitors or contractors come into school. Any visitor is scanned into the visitor management system using the SchoolPass system, which runs a quick background check, takes a photo, and then prints out a visitor sticker for them to wear around the building. "That system has been an excellent improvement," Chris explains.
There is still work to be done regarding security and safety at FSS. Associate Director of Upper School Erin Pratt explains, "I think safety practices are something that are always under review in schools. We will see how these measures we have put in place work over the next few weeks and we welcome feedback from students, faculty, and staff so that we can better understand their concerns and where they may see concerns throughout their day and experience here at school."
One continuous concern for Chris is street-crossing safety when walking to and from 1700. "I think [this] remains a priority, but one that sits with students: they need to remember to cross at a street light on the green light, and not run across the road. I see a lot of unsafe crossing during the day and I wish students would work on this some more," he says.
While these new measures are bringing an added sense of security for the students and faculty, it has also been an adjustment. "I think [the protocols] that are difficult are probably just the ID's just because I don't wear it all the time, and it can be exhausting to constantly pull out of my bag or remember to wear it every time I enter the building," Lena Kinser 23' says.
Erin and Chris both feel very safe and protected by the new safety protocols at FSS. Chris feels as though all of the protocols create a culture of safety and responsibility. Erin explains, "I feel safe here at school, but recognize that we are in a dynamic city with lots going on all around us, so we need to be aware of our surroundings and brave enough to speak up when something does not seem right or when we see someone we do not know in our building without a visitor's ID."
Student Zoe Siegel 24' shares her added comfort with the new protocols. "I know that everyone in the building has been cleared to be there which gives me peace of mind," she says.
As the year goes on, these security protocols and extra safety measures will be further tested. Erin says, "I am proud that we are a community that constantly strives to improve and grow. I think it is healthy to see our safety protocols as a work in progress… as our facilities change and grow we need to review our protocols and see if they still fit our needs."
Leave a Comment
About the Contributors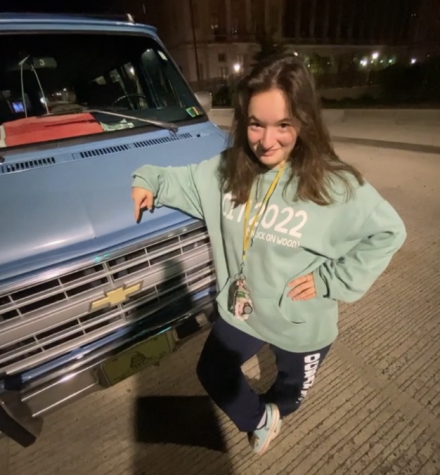 Lily Brin, Editor in Chief

Lily is a senior at Friends Select School and has attended FSS since Pre-K. She is one of the Editors in Chief for the Falcon in addition to leading Gender...