Homicide Rates in Philadelphia Reach All-Time High
On Wednesday, November 24th, Philadelphia hit a bleak landmark of 500 homicides committed in 2021 so far, the largest number since 1990. As of December 1st, there are now 512 homicides. Since 2020 there has been a 13% increase in homicide rates and a 55% jump since 2019. These rates average to one killing every 16 hours.
An organization called Philly Truce launched a four-day call to end violence over Thanksgiving weekend by asking people to be hyper-aware of possible dangers arising around them and to use their app when necessary. Philly Truce's app has trained mediators unaffiliated with the police to try to de-escalate these possible conflicts. The effort aimed to take preventive measures over the holiday weekend, given that crime usually escalates at this time of year. Last Thanksgiving weekend, Philadelphia saw 59 violent crimes and 10 murders. 
Philly Truce was especially urgent to get out the word before Thanksgiving weekend as the city rapidly approached 500 homicides. The group had a kickoff event at 12:00 pm the 24th but unfortunately, less than 5 hours later, the 500th homicide victim was killed in South Philadelphia.
There are many reasons behind these spiking numbers, but one large factor is the accessibility of guns to the public. Guns were involved in well over 400 of those murders. A Pennsylvania law is actually preventing cities from making more restrictive gun laws. Despite the struggle on the governmental level, there are numerous missions and organizations mounting efforts to end gun violence in Philadelphia: it is not an overnight fix. Gun violence is raging all across the US and Philadelphia is just one of many cities taking a hit.
Another major reason for the homicide rates is domestic violence. During the pandemic domestic violence was significantly higher. As of November 8th there have been at least 35 domestic related homicides with a 150% increase of violence against women. Additionally, the 500th victim of murder was a domestic homicide.
Gun violence does not affect all of America's citizens equally. It is severely and disproportionately affecting young Black male adults. Due to many factors such as police brutality, lack of mental health resources, and other systemic disadvantages young Black men face, they receive the brunt of this violence. Organizations such as the Black Male Community Council of Philadelphia, ManUpPHL, Black Men Heal, and many others try to specifically support Black men.
There is only so much Philadelphians can individually do to prevent these heightened homicide rates without actual policy change. But whether it is using the Philly Truce app or simply keeping up with the news and checking out what different organizations are in need of, every contribution to raise awareness helps.
To access information on the victims of murder in Philadelphia in 2021 and years past The Philadelphia Obituary Project collects all information possible on those who were murdered in Philadelphia to honor their memory, spread awareness, and get any possible new leads by getting their stories out there. Additionally, they have an extensive resource page for people who are experiencing or know someone who has experienced violence.
Here are just a few organizations trying to stop violent crime:
"The mission of CeaseFirePA is to end the epidemic of gun violence across the Commonwealth and our country through education, coalition building, and advocacy."
Every Murder is Real Healing Center
"EMIR Healing Center (Every Murder is Real) is a nonprofit organization that services and supports family members and friends who have been affected by homicide."
Anti-Violence Partnership of Philadelphia
"The mission of the Anti-Violence Partnership of Philadelphia (AVP) is to reduce the entire cycle of violence by providing a wide range of services from support and counseling for victims and their families to rebuild their lives in the aftermath of violence. We provide comprehensive and collaborative programs throughout Philadelphia in schools, social service agencies, the courts, and at community sites."
Black Male Community Council of Philadelphia
"The MISSION of The Black Male Community Council of Philadelphia is to Unite as black men to provide a clean, safe and secure environment for the women, children, and elders of our communities through membership and leadership that will embrace our neighborhoods with their presence and resources to uplift and empower targeted areas of Philadelphia."
The Philadelphia Obituary Project
"The Philadelphia Obituary Project is the only organization in the U.S. dedicated to memorializing the victims of homicide. Focused on Philadelphia, we treat victims as individuals rather than statistics by writing positive stories that honor their lives, bring more attention to unsolved cases, and comfort families. Our efforts fill a gap in the local media market, where these stories are routinely ignored."
Leave a Comment
About the Contributor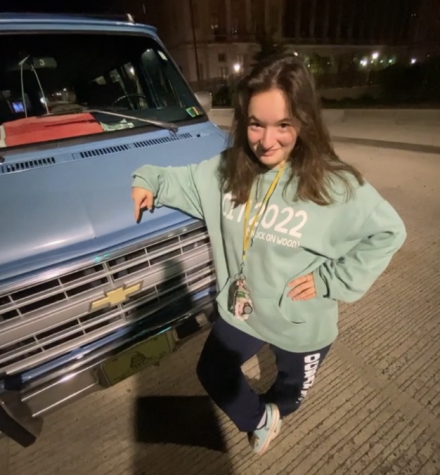 Lily Brin, Editor in Chief

Lily is a senior at Friends Select School and has attended FSS since Pre-K. She is one of the Editors in Chief for the Falcon in addition to leading Gender...