Breaking News: Margot Schneider Achieves her 100th Friends Select Career Hit
Margot Schneider '22 reached and surpassed her 100th hit yesterday against the Academy of the New Church. Despite losing her sophomore season due to Covid-19, she joins the only 5 other former FSS softball players in the "100 hit club". Bill Klose, Athletic Director and softball coach who has watched Margot play and grow through the past four years, says "It was so special to see Margot get her 100th career hit in a must-win league game. She is always a hard worker and pays great detail to her hitting mechanics… It was so amazing to have all 5 [players who reached 100 hits] send a video congratulating Margot and welcoming her to the 100 hit club! Margot is an amazing leader and [a] positive member of the team. She deserves every bit of credit for getting to this point!" 
Sami Giganti 23' is a co-captain with Margot on the softball team and has played alongside her for 8 years in and out of school. She highlights Margot's abilities on the field, saying "she's always been a beast." 
Going into this game, Margot wasn't aware that she was close to reaching her 100th hit. "I didn't even know I was up for my 100th hit today, it totally took me by surprise. I love my teammates, they are wonderful people and they planned a really nice celebration. It's just great to be able to play for them and play for the Falcons," she says. 
Margot notes that she had been looking forward to reaching this goal for a while, saying "I had two goals at the beginning of this school year and they were to get 100 hits and publish 100 career articles, so I've accomplished one of them I'm en route to the other. Missing my sophomore year season when we had a lot of momentum going into it, I just needed to make up for lost time and that's what I came out here to do." Congratulations Margot!
Leave a Comment
About the Contributor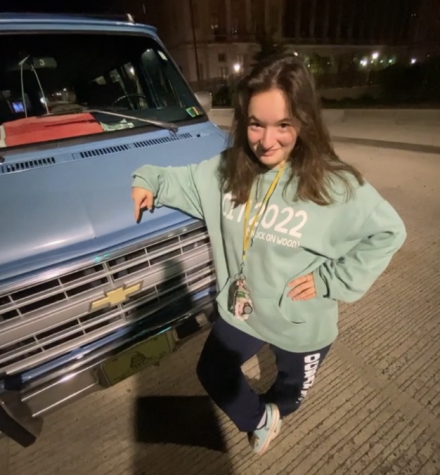 Lily Brin, Editor in Chief

Lily is a senior at Friends Select School and has attended FSS since Pre-K. She is one of the Editors in Chief for the Falcon in addition to leading Gender...