PILGO (EP): A Story of Personal Growth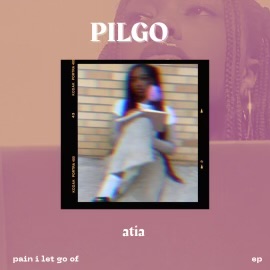 PILGO is an EP (extended play; a music collection shorter than an album but longer than one song) created by songwriter Atia Osborne '24 and producer Olukayode Ekundare '25. This EP was created as a final project for the music theory class. The song order is as follows: You Don't Know Me, Blind Side, Missin' You, My Time.
Here is a description of the EP from Atia: "PILGO tells a story of personal growth. The name of the EP, Pain I Let Go Of (PILGO), is self-explanatory in that each song tells of a situation or mindset I eventually had to overcome. PILGO starts with "You Don't Know Me," a song that tells of a time when I felt very regretful and helpless, and ends with "My Time," in which I decide that I have the power to change my life into what I want it to be instead of focusing on what I don't have. Working on this with Kayode was such a fun experience, and I hope others will love the songs as much as we do!"
Song Order:
You Don't Know Me
Blind Side
Missin' You
My Time
Enjoy listening to these pieces!
Leave a Comment