What Are Sanctuary Schools and Why Are They In The News?
South Philadelphia-based Latinx human rights advocacy organization Juntos met with members of the Philadelphia School Board on Thursday, March 3rd to lobby for a number of policies protecting immigrant students and families in the Philadelphia School District.
Juntos has publicly proposed its "Philadelphia School Board Resolution," which presents five "core principles" for the protection of local immigrants: criminalization-free schools, a reinvestment in education, community-controlled schools, a culturally-responsive pedagogy, and restorative learning environments.
Philadelphia is a sanctuary city, a term given to cities that "limit cooperation with federal immigration enforcement agents" in order to shelter local immigrants from deportation. Likewise, sanctuary schools are schools at which students can feel safe from immigration patrols and other fears of being reported.
Joanne Gottesman, director of the Immigrant Justice Clinic at Rutgers University, says that "cities that enact so-called sanctuary policies recognize the contributions of immigrant communities and are concerned that certain kinds of collaboration with federal authorities might undermine the trust of those communities."
Immigration and Customs Enforcement (ICE) underwent large-scale expansion under the Trump administration; ICE arrests rose by 30% in the first three years of Trump's presidency, according to the Pew Research Center. Among these arrests was the detention of a pregnant Honduran woman in Philadelphia shortly after she dropped her child off at school.
Despite Philadelphia's status as a sanctuary city, many public school teachers are unaware of exactly what this status means and willingly cooperate with ICE agents when questioned; according to a Juntos survey of 350 Philadelphia School District teachers, many educators were uncertain of district policies concerning ICE, and only 28% read the district's toolkit that included advice for such interactions.
Although ICE agents are advised not to arrest individuals at community locations like schools and churches, students and parents have been detained while walking to and from community schools across the country in recent years. ICE officials say that they will adhere to their guidelines, but these rules are not codified. President Joseph R. Biden has relaxed ICE detention guidelines since his inauguration, encouraging agents to focus on individuals who pose an active risk to public safety and national security. Despite these reforms, agents are still permitted to arrest all undocumented immigrants.
According to Joanne, ICE arrests outside of schools increased under the Trump administration. She says that Biden's new policies generally stipulate that enforcement actions should be limited to specific persons of interest, rather than individuals whose undocumented status was incidentally discovered.
The Philadelphia School District has not yet disclosed whether or not it will accept or incorporate Juntos' proposals into its district policy.
About the Writer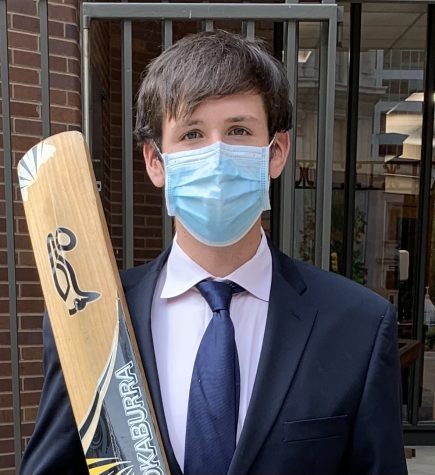 Peter Ryan, Editor-in-Chief
Peter Ryan is a senior at Friends Select School. He currently serves as President of Student Government, Co-Clerk of QUAKE, and founding leader of Cricket...