Eagles Lead Stagnant Offense into Giants Game
After two consecutive division victories and a bye week, the Philadelphia Eagles enter week 10 of the NFL with plenty of momentum and a lead in the NFC East. This weekend, they will face the New York Giants, who lost 22-21 against the Eagles three weeks ago.
Despite their hot streak, the Eagles' offense has severely underperformed this season, ranking 24th out of 32 in scoring across the NFL. Against Dallas last week, the Eagles threw for just 103 yards, their lowest single-game total since the 2014 season. While the team's offensive performance was slightly better against the Giants, the entire offense appeared lethargic for most of the game, scoring just ten points in the first 55 minutes.
The Eagles' offensive struggles in the first game against the Giants are largely attributable to poor offensive line play. Right tackle Jordan Mailata and right guard Nate Herbig were woefully bad three weeks ago, allowing multiple sacks and pressure leading to an interception against a subpar pass rush. The Giants' right side defensive tackle Leonard Williams is the best of New York's linemen and matches up well against this weakness in the Eagles' line. In order to provide adequate protection for Wentz, Mailata and Herbig will need to step up on Sunday.
Pass protection is especially important for Wentz, whose pocket mobility has steeply declined this season. Wentz, who has endured significant knee and back injuries in recent seasons, has completed just 25% of passes when pressured, as opposed to 55% of passes when not pressured. The once-elusive quarterback now struggles to evade tackles and fails to recognize blitzes. The Dallas Cowboys took notice of Wentz's new weakness two weeks ago, sending extra pass-rushers often throughout the game. In response, Wentz took four sacks, lost two fumbles, and completed just one pass under pressure.
Additionally, the line failed to plug gaps in short-yardage run situations on multiple occasions. Strong safety Jabrill Peppers was a playmaker on the goal line for the Giants, making multiple crucial tackles to prevent first downs on third-and-short plays. Later, Eagles center Jason Kelce missed a block on 3rd & 1, resulting in a quick three-and-out for Philadelphia. In a game that will likely come down to small margins, these short-yardage plays could make the difference.
Thin skill-position personnel may also hamper the Eagles in the coming weeks. Despite fourteen recovery days after the Dallas game, starters Zach Ertz, Alshon Jeffery, and DeSean Jackson remain sidelined with various ailments. Recently, these pass catchers' absences have been masked by the emergence of surprise star Travis Fulgham, who led the NFL in receptions in October. However, Fulgham will face a new challenge on Sunday. Giants cornerback James Bradberry, who played a great game against a talented Tampa Bay receiving corps in week 9, is likely to guard Fulgham on Sunday. Bradberry spent most of the Giants' last game against the Eagles guarding Jackson, limiting him to just three catches on five targets, mostly on short routes. Fulgham, who has found success on intermediate-length cutting routes, will need to expose Bradberry to inject life into the Eagles' passing offense.
About the Writer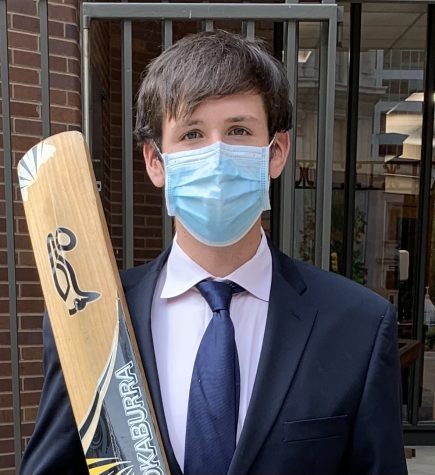 Peter Ryan, Editor-in-Chief
Peter Ryan is a senior at Friends Select School. He currently serves as President of Student Government, Co-Clerk of QUAKE, and founding leader of Cricket...