Eagles Should Hire Panthers OC Joe Brady as Head Coach
One week after firing former head coach Doug Pederson, the Philadelphia Eagles have begun interviewing candidates for his replacement. On Wednesday, the Eagles front office interviewed Carolina Panthers Offensive Coordinator Joe Brady, who is a candidate for nearly every head coaching vacancy this offseason. Brady, who is just 31 years old, is the strongest candidate to lead the Eagles next season.
Brady's rise to the forefront of the coaching world has been meteoric: just four years ago, he was a graduate assistant at Penn State. After two years as an offensive analyst with the New Orleans Saints, Brady returned to the college game as the passing game coordinator at LSU. In his only season with LSU, he engineered the most prolific offense in the history of college football, winning a national championship and a Heisman trophy for Joe Burrow along the way. Last year, he became offensive coordinator of the Carolina Panthers, who went 5-11 this season.
Part of what makes Brady an enticing candidate for head coaching jobs is his practical and improvisational approach to personnel and scheme. Rather than strictly adhering to a specific offensive philosophy, Brady builds his system around the individual strengths of his players to maximize their talent. At LSU, that pragmatism generated a pass-heavy offense that took shots downfield and capitalized on a speedy wide receivers corps. In his only season with the Panthers, he designed an up-tempo scheme "to force the defense to defend every blade of grass and to get his speed in space," leading quarterback Teddy Bridgewater to a career season.
Of all teams looking for a head coach, the Eagles would benefit most from this philosophy. In 2020, Doug Pederson and his staff struggled to patch together a collection of mismatched subpar offensive players. The offense never found its rhythm and finished 26th out of 32 in points scored. Brady's logical and player-friendly approach would be especially helpful to players like Jalen Hurts and Jalen Reagor, who showed flashes of brilliance in 2020 but weren't ever paired together in a creative or effective way. Brady's track record of elevating solid quarterbacks and wide receivers to elite producers could develop the Eagles' offense into a real threat to win the NFC East in coming seasons.
Additionally, Brady's reputation as a strong leader and teacher to other coaches would create a winning culture at the NovaCare Complex. Brady's colleagues from Penn State, New Orleans, and LSU have all spoken glowingly of his eagerness to learn from other coaches and impart his own wisdom in return. This collaborative energy was especially successful at LSU, where Brady and 61-year-old offensive coordinator Steve Ensminger checked their egos at the door and combined their classic and progressive offensive visions to build a historic, championship-winning offense. Between Pederson, General Manager Howie Roseman, and ex-quarterback Carson Wentz, the Eagles struggled with leadership in 2020 — Joe Brady would be a breath of fresh air in a tense locker room.
Some might question the appointment of a 31-year-old to lead an NFL team, but in recent years, teams have found great success in taking chances on cunning offensive minds under the age of 40. Rams coach Sean McVay, who was hired four years ago at the age of 30, has already won an NFC Championship; Matt LaFleur has earned a first-round bye for the Green Bay Packers in each of his first two seasons as head coach; 38-year-old Philadelphia native Kevin Stefanski led the Cleveland Browns to their first playoff win in eighteen years this season.
Joe Brady's pragmatism, leadership, and developmental skills make him an excellent candidate for the Eagles' head coaching job. His ability to mold players and maximize their potential would elevate the team's play and put them in a position to succeed in the long term. In an era in which young coaches and progressive offensive minds are changing football and competing for championships, Brady would be an A+ hire.
About the Writer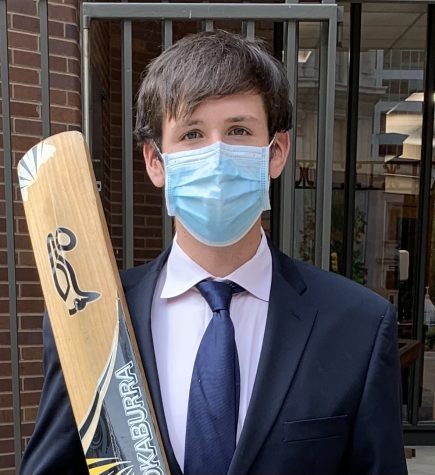 Peter Ryan, Editor-in-Chief
Peter Ryan is a senior at Friends Select School. He currently serves as President of Student Government, Co-Clerk of QUAKE, and founding leader of Cricket...