Falcon Roundtable: Candle Scents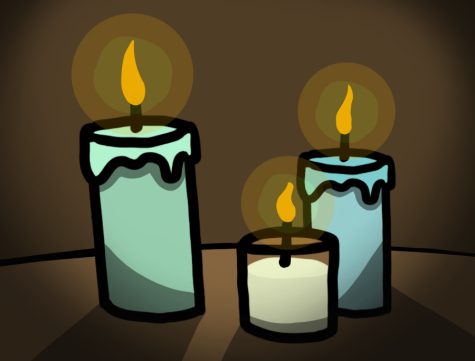 ---
Margot
I am in a weird old vintage tools/nicknacks store in Fishtown. Everything around me is pretty faded and old-looking, and then I spot this candle sitting on a shelf splashed with light greens and purples. I pick it up to see that it is a gin & tonic flavored candle, which seemed like a pretty strange flavor. I had never seen it before, so I open it up and take a whiff. Immediately, I conclude that it smells overwhelmingly like Sprite. Sweet, jumpy flavors swirled around my nose. I go home and burn the whole thing in about a week. I still keep the container around just to smell its remnants. 10/10 candle.
---
Lily
My go-to candle scent is vanilla lavender. Most people can agree this is a valid candle scent, and it's probably a bit basic, but I just feel that I can consistently use it throughout the year and not get tired of it. It can be a spring vibe or a cold winter calming energy. It never gets old and it leaves my room smelling clean and comforting.
---
Lucy
Candles very well may be one of my favorite things in the world. There's nothing better than cuddling up in a blanket and lighting a candle on a cold and rainy fall evening. My favorite candle scents right now are vanilla, pumpkin spice, and anything related to winter and fall. This all depends on the time of year though, because during summer I'd rather light something more flowery. My favorite thing about having candles is that you can curate a collection of scents that you can use at different times based on your mood and/or the weather. But overall, my favorite candle— year round— is this vanilla wick candle that Lena Kinser got for me. It crackles as it burns and smells like peace; I love it!
---
Scarlett
Candles are either a hit or miss for me; the smell is either too sweet, too strong, too bitter, or just right. Most of the time, I have trouble finding one just right, especially because a mere 5 minutes of burning a candle will spread through my whole room. After testing many candles over the years, I have discovered I am a sucker for mildly sweet fruit scents, such as blackberry vanilla, strawberry, or crisp morning air. Testing candles can always be an unruly game.
---
Lena
When fall begins people immediately run to all stores for the candles. While I do enjoy burning any type of candle, my favorite candle scent is the Charcoal Black Teak candle. I got the candle last fall from Target and have been using it ever since. When you burn it, the smell carries throughout the room and creates a warm comforting feeling where you lit it. I love using it at night when I open the window and get under my covers and read.
---
Zoe S.
I have quite a passion for collecting candles and I've accumulated a little over 20 of them throughout the years. My choice of scent often depends on the mood I'm in that day. For example, if I sit down to do homework and I'm very stressed, I'll pick one of my vast varieties of lavender candles. Recently, I've found myself choosing between pumpkin spice and apple cider to fully embrace the start of fall. However, if I had to choose my favorite candle to light day or night no matter the mood, I'd probably pick this absolutely random one I bought on a trip to California. It's eucalyptus and santal which isn't super common, but if I had to describe it I would say it's fresh and spa-like. I love lighting it so much that I save it for special occasions when I know I can fully embrace the welcoming scent.
---
Liv
Candles are an essential asset to my room. There is something so comforting about lighting a candle, getting under a soft fluffy blanket, and watching a movie or reading a book. Over the years, I have gone through several different scented candles. Some were overly strong and others were too sweet. It was a struggle to find a candle with a perfectly balanced scent. However, once taking a whiff of a Capri Blue Volcano candle from Anthropology, my search for my perfect candle came to an end. The Capri Blue Volcano candle is just sweet enough, but not too overwhelming. I especially like lighting it when doing my homework. It immediately puts me in the zone to work and makes my room feel warm and comforting.
---
Jakob
A vanilla-scented candle is an easy favorite for me. Although a basic choice, it is the best of them all. I am not a big candle person, my family rarely uses candles around the house, but every once in a while I'll walk home from school and immediately breathe in the beautiful smell of vanilla as soon as I walk in the door. It's a scent that reminds me of baked goods and anything else warm. It also isn't too powerful of a scent, whereas other candles will slap you right across the face, such as lavender. I do love the smell of lavender, but many lavender candles hold too powerful of a scent and are impossible to enjoy. Nothing beats the vanilla candles, which are calm, warm, and have a lovely scent.
Leave a Comment
About the Contributors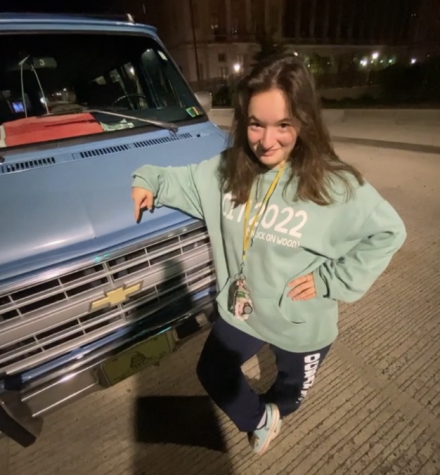 Lily Brin, Editor in Chief

Lily is a senior at Friends Select School and has attended FSS since Pre-K. She is one of the Editors in Chief for the Falcon in addition to leading Gender...