Final Letter from the Editors: 2021-2022
Dear readers of The Falcon,
Another year in the books! With strong contributions both from members of the senior journalism elective and from The Falcon Tuesday lunch club, we produced over 130 articles and pieces of multimedia ranging from hard news to sports to investigation to controversial and opinion pieces and grew to 528 followers on our Instagram page. We collected writers from every grade who shared their talents in research, writing, art, design, and interviewing both with The Falcon and with the larger community.
Through the course of the year, we have explored many facets of our school itself, such as the school history, admissions process, connection to Philadelphia, and new rooftop turf.
Our characteristic driven and involved student body had a robust year of club activity; The Falcon had the privilege of covering many student-driven activities from groups like Student Government, Asian Student Union, Gender Equity Club, Art for Charity, and Harvard Model Congress.
In a year where the effects of Covid-19 continued to permeate day-to-day student life, we brought pressing updates and research to our readers about student well-being and the history of vaccines.
As a welcome to the Friends Select community, we profiled the new faculty members like Dave Marshall and Monica Higgins. We also learned more about our teachers who have spent years in this community like Lynda Greenwade and Malik Mubashshir.
Strong opinion pieces presented well-constructed arguments and new analytical questions to our readers on topics like journalism ethics, gun control, and blood quantum in Native communities.
We covered Friends Select athletics, from individual athlete profiles to breaking playoff droughts to recent broken records during the spring season.
The Falcon Fact series was initiated, which consists of a weekly article presenting and explaining random scientific facts or theories like black holes or hypertumors.
Recently, we even welcomed members of the Middle School into The Falcon community, as they published their first article just this week.
Thank you to all of our readers who make our work worthwhile. The Editorial Staff has felt The Falcon continue to grow into a staple of Friends Select; we are extremely grateful, and we could not have done so without the social investment and dedication of our readers. The Editorial Staff would like to specifically thank our faculty advisor Zoë Blatt for tirelessly providing her dedication, expertise, and creativity to this newspaper and helping us to craft a journalistic voice.
It has been an honor to bring you hard-hitting journalism this year, and we look forward to doing so for years to come.
– The Editorial Staff
Leave a Comment
About the Writers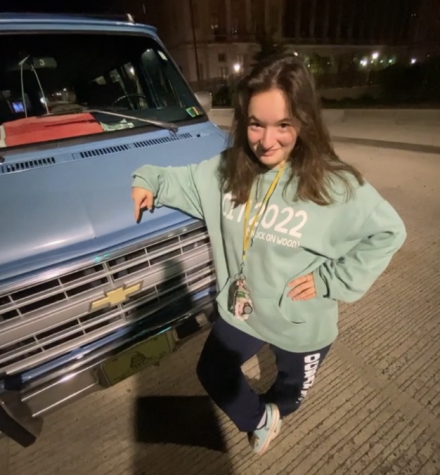 Lily Brin, Editor in Chief

Lily is a senior at Friends Select School and has attended FSS since Pre-K. She is one of the Editors in Chief for the Falcon in addition to leading Gender...