Meet the Ninth Grade Class Officers and Student Government Representatives for 2020-21
Class Officers: Joana Santos, Liv Smollen, and Nora Marwaha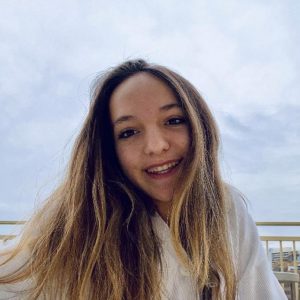 Joana Santos, a lifer at Friends Select, is one of three ninth grade students elected to serve as a Class Officer this year. She decided to run for the position in order to make use of her leadership, organization, and strong communication skills, as well as to improve her public speaking. Joana most values the sense of community at FSS: "we all hang out and laugh together, and I've always felt comfortable at school," she says. Joana's care for the community is evident in her plans as a class officer: her main goal is to "find a way to really connect with everyone in the ninth grade." She notes how odd it feels to only interact with other students in the brown group on a daily basis, saying, "the first thing [the class officers] would like to work on is finding a time and place to gather the ninth grade and play some games."
Around school, Joana can be found in the Helping Hands or Spirit clubs, on the basketball court, or on the softball field. A pasta lover, Joana says that if she had to pick a favorite type, it would be mac and cheese. She is also fluent in Portuguese.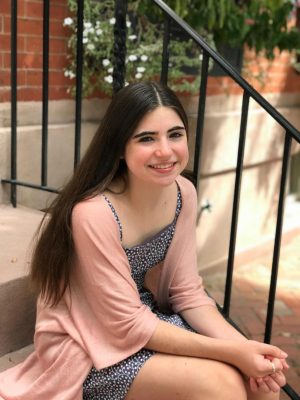 Liv Smollen says that she "ran because this is a tough year for everyone," she says, "and I would like to help in any way possible!" Like Joana, she hopes to assist in facilitating connections between students in these unprecedented times, specifically across the divides of new and returning students and brown and gold group students.
This is Liv's third year at FSS, and like Joana, her favorite part of school is also the community. Outside of class, she is a dancer and a member of the swim team, Helping Hands, and Jewish Student Union. She loves fruit, and she notes that one interesting fact about her is that she is a twin.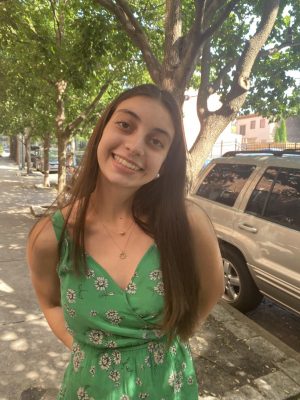 Nora Marwaha, another FSS lifer, believes that she will "be able to make an effective difference… and make changes for the best." Like her fellow Class Officers, Nora is excited to improve her class' connectivity and community. "It is really important, especially now being separated, and I can't wait to meet and get to know people better!" She loves the people at FSS, saying that she "always feels welcome, and like [she's] at home."
Nora is a member of the Helping Hands and Spirit clubs and a three-sport athlete, playing field hockey, swimming, and softball. Her favorite food is donuts, and she loves to bake with family and friends.
Student Government: Aaron Operhall, Noah Hall-King, Hayden Wiltshire, and Rafi Foster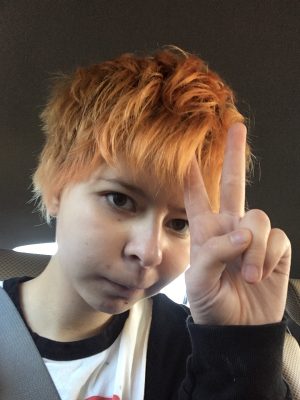 Aaron Operhall was encouraged to run by his friends. Because Aaron is new to Friends Select this year, he said his election came as a "great surprise." His foremost goal is "to work on our school's understanding of triggers and students' mental health." Aaron is particularly pleased by the "social energy" of FSS, adding that he has already established some valuable friendships.
Aaron is a member of the soccer team, tennis team, and Anime club. Some of his favorite foods are madeleines, ramen noodles and pretzels. Three words he would use to describe himself are "bright, social, and hyper."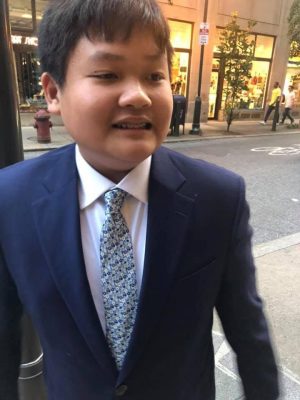 Noah Hall-King, who has attended FSS for three years, ran because he wants to "help people make their lives easier, and live their life the way that they want to." Noah sees this as a growth opportunity, possibly preparing him for a future career: "I want to be part of the larger federal government in the future so that I can change America and the world," he says. In Student Government, he strives to give a voice to every upper school student and prevent them from feeling "controlled."
Noah is a part of the Helping Hands club. His favorite thing about Friends Select is the different learning methods used in class. He describes himself as "feisty, extra, straightforward," and a lover of salmon with pesto.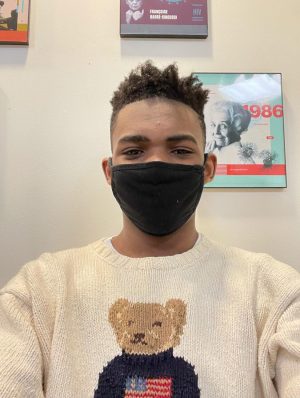 Hayden Wiltshire, a fourth year student at FSS, was motivated to run by his interest in diversity work. "I decided to run because throughout middle school, I was in the EIA (equity, inclusion, and allyship) committee where we discussed inequities and then developed policy or made presentations to try to change it," he says. Hayden views Student Government as a way to continue that work. His first goal is to help ninth graders attain building leave at lunchtime. Hayden's favorite thing about FSS is "its willingness for change and the encouragement of student advocacy." He feels that students are supported in their attempts to make new policies for what they believe.
Hayden is a member of the Friends Select Aquatics Club and Black Student Union. His favorite food is his mother's mac and cheese. Hayden has built a computer.
Rafi Foster has attended FSS for eleven years. "I decided to run because I really want the chance to make important changes that are helpful to the Upper School," he says. One particular goal he has in mind is to organize a COVID-safe activity in which the brown and gold groups would have a chance to see one another. Rafi's favorite thing about FSS is "how easy it is to make friends."
Rafi is a member of Jewish Student Union, Chess Club, and the crew team. His favorite food is pizza. One interesting fact about him is that he is able to do head-stands.
Congratulations to the newly elected freshman leaders!
About the Contributors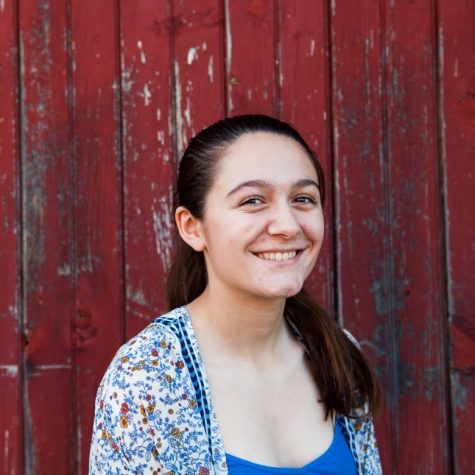 Annie Rupertus, Editor-in-Chief


Annie Rupertus is a member of the class of 2021. In addition to being a class officer, an athlete, and a participant in various social justice-related...