2020 Falcon Pie Smackdown

Loading ...
Apple Pie: Annie Rupertus
Apple is the obvious choice for the champion of pies. It's a classic Thanksgiving staple that easily overshadows its lesser counterpart, the mushy-textured pumpkin pie. (Still a solid choice, but it pales in comparison to apple.) Apple pie's strength lies in its versatility. It's crisp and fruity without being overly citrus-flavored like more summer-specific pies, and the fruit inside is, for the most part, universal. Unlike more niche pie fillings (like those containing nuts), most people like apples.
Apple pie can be easily devoured no matter the season. The dish evokes memories not only of cozy family dinners on Thanksgiving, but also of laughter-filled backyard gatherings on the Fourth of July (two questionable American holidays, in my opinion, but nevertheless, vessels for an extraordinary dessert). Which other pie can claim significance to multiple major holidays? That alone should indicate, without a doubt, that apple is the superior pie.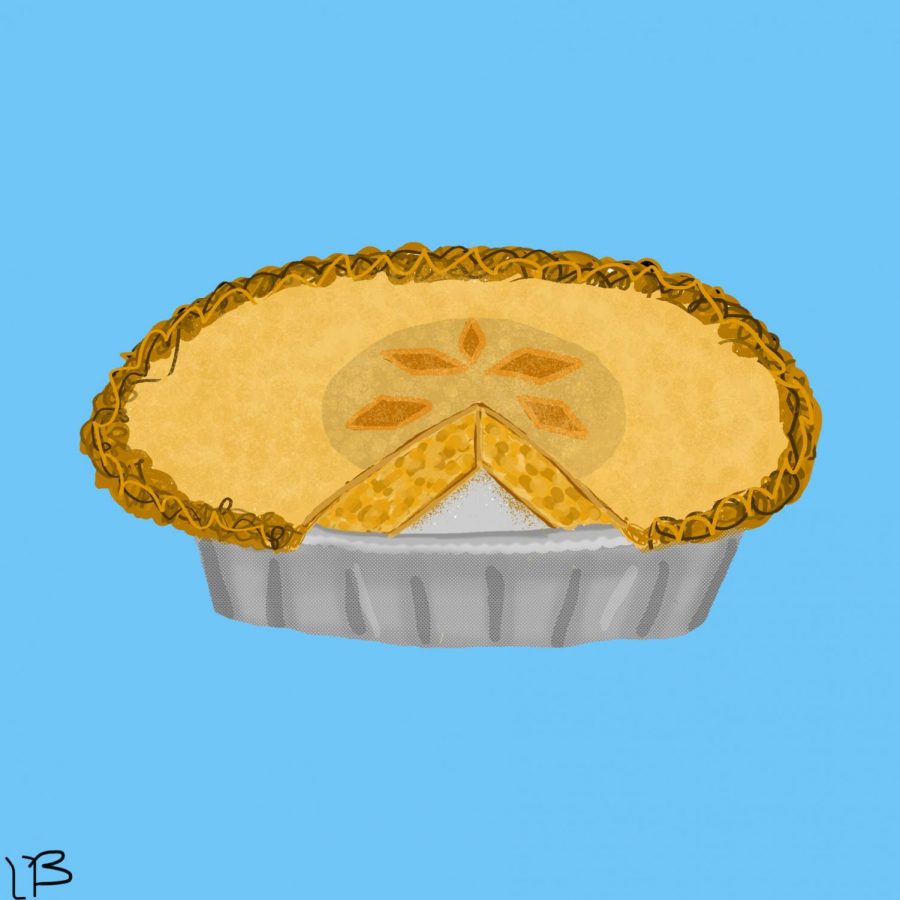 ---
Pecan Pie: Izzy Ebede
Dating back to the nineteenth century, pecan pie became a household favorite among Southerners as the pecan harvesting industry grew rapidly after the Civil War. It further gained national attention and respect after Karo Syrup started printing recipes for the pie on the surface of its cans in the early twentieth century.
If you have any taste buds on your tongue, you should understand why pecan pie clearly reigns superior on this list. Its ultra-sweet, nutty flavor along with its gooey interior and crisp top layer equates to tasty magnificence. Moreover, pecan pie is a dessert that can be consumed year-round. I mean seriously, who wants to eat pumpkin pie in March? Not me!
Pecan pie is that neglected song on the album that randomly comes up on shuffle and you end up loving it. Yes, pecan pie is severely underrated, but it's a force to be reckoned with.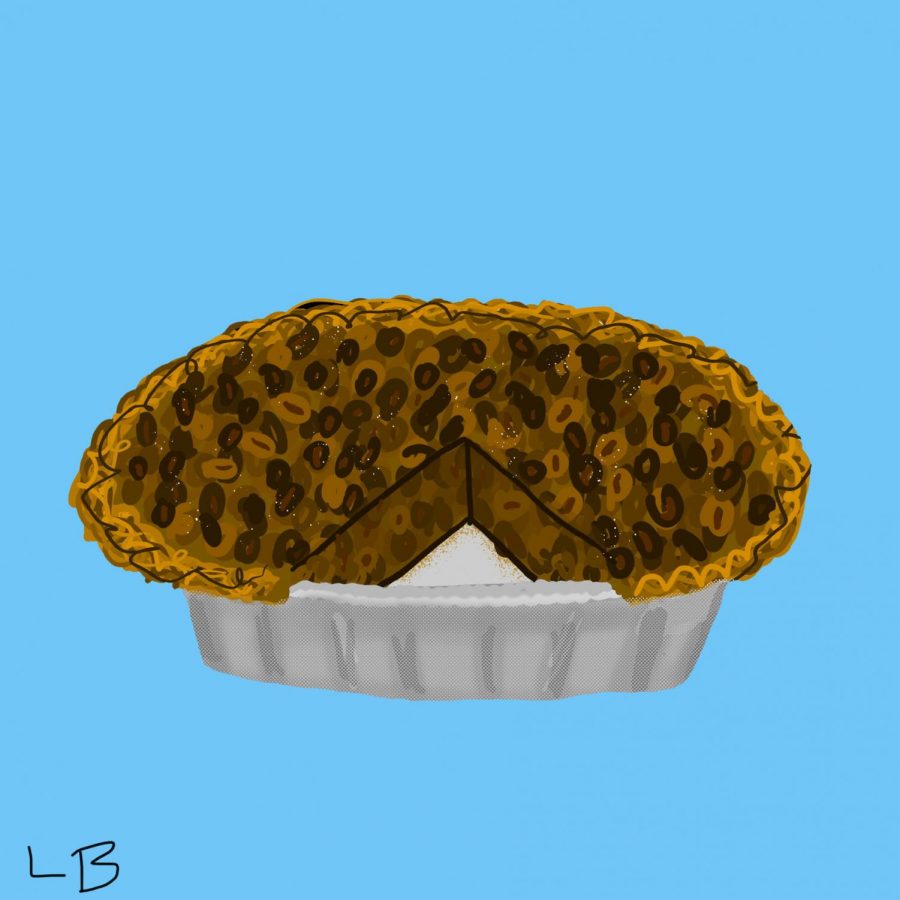 ---
Pumpkin Pie: Peter Ryan
Pumpkin pie, traditionally associated strictly with autumn and winter holidays, is the superior crusted tart for all occasions. The many spices included in pumpkin pie — nutmeg, ginger, cloves, and cinnamon — create a balanced and vibrant flavor that combines perfectly with accompaniments like vanilla ice cream and whipped cream. Unlike sanguine and saccharine fruit pies, which overwhelm eaters with their treacly fillings, pumpkin pie has a soft and understated consistency, providing a light treat rather than a heavy dessert. In the fall, pumpkin pie is a festive treat that evokes the warmth and tradition associated with the holiday season. In the spring and summer, it can be served cold with ice cream to cool off eaters at hot outdoor gatherings. Pumpkin pie has the best taste, nicest texture, and highest seasonal versatility among its competitors, making it the undisputed king of pies.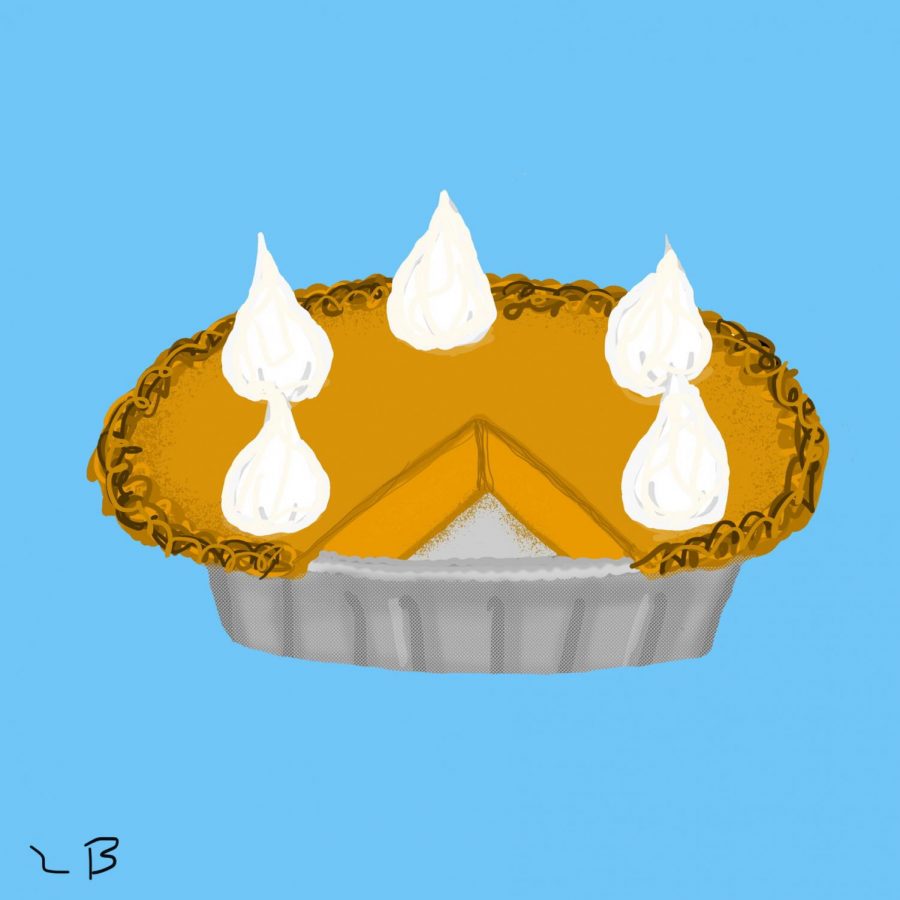 ---
Salty Caramel Apple Pie: C.C. Servon
I'll take Annie's drab apple pie and raise you one. Pumpkin is overly sweet to a cloying degree and key lime is congested with dense filling. Pecan, with its gravelly mouth feel and saccharine flavor, is by far the worst of them all. Only salty caramel apple pie can take the cake for the greatest baked fruit dish. The crust makes or breaks any pie; pair a salty caramel apple pie with a buttery, perfectly crisped lattice crust to experience what dessert is supposed to be.
Contrast is a key element of Thanksgiving. How do we both acknowledge tradition as well as the troubling history of this holiday? Is it really a celebration of joy when your crazy aunt is claiming that the government controls the weather before the turkey is even carved? Bask in this tension with this pie's winning combination of salty and sweet. The saline caramel and the sacchariferous apples will be the great unifier at your next Thanksgiving dinner. But don't take my word for it–try it yourself with this simple recipe from Four & Twenty Blackbirds.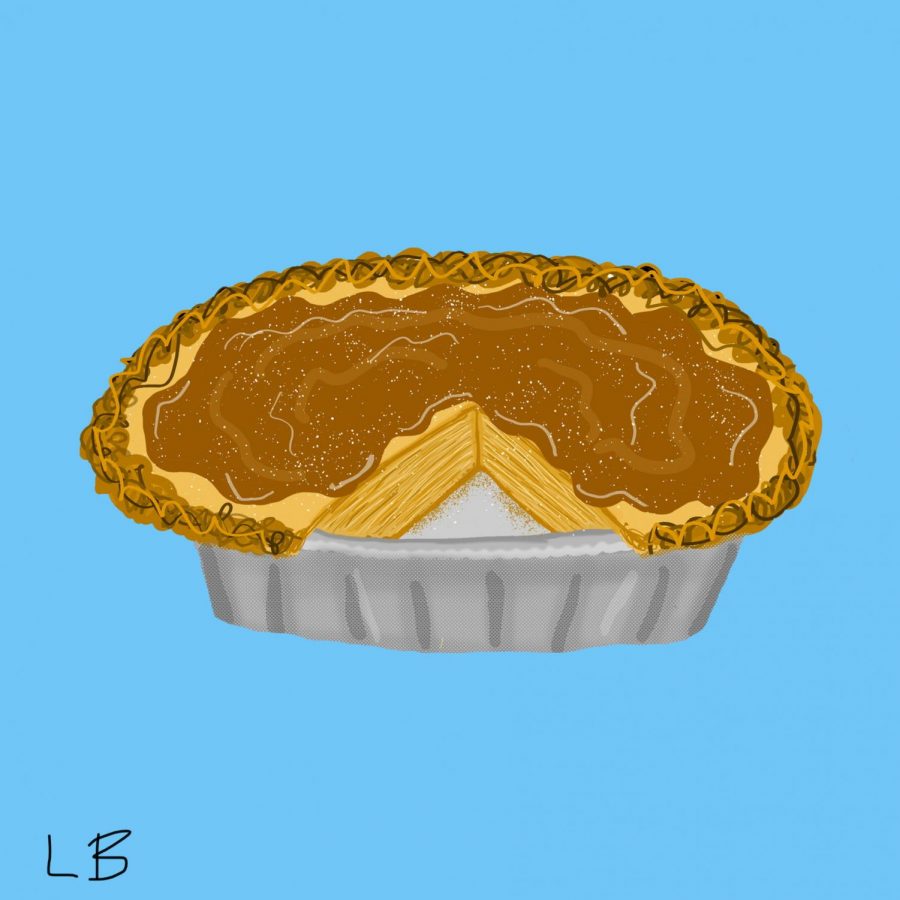 ---
Key Lime Pie: Margot Schneider
I specifically remember having key lime pie for the first time in 3rd grade with my dear friend Lucy Kelley '22. She was appalled at the fact that I had never had key lime pie before and took it upon herself to make me one! The extremely thoughtful gesture was matched in the delicious, sweet, and tart taste of this pie. Key lime pie has further positive associations in my mind. My family has a tradition of picking up the world's best key lime pie at a small seafood shack on the way to the beach during the summer. We sit outside in the crisp summer evening air tasting the thick, tart, lime filling, and the crumbly, crunchy crust. Admittedly, this may not be the most fitting seasonal choice, but the dichotomy of these textures combined with the all-around fantastic summer vibes prove the superiority of key lime pie.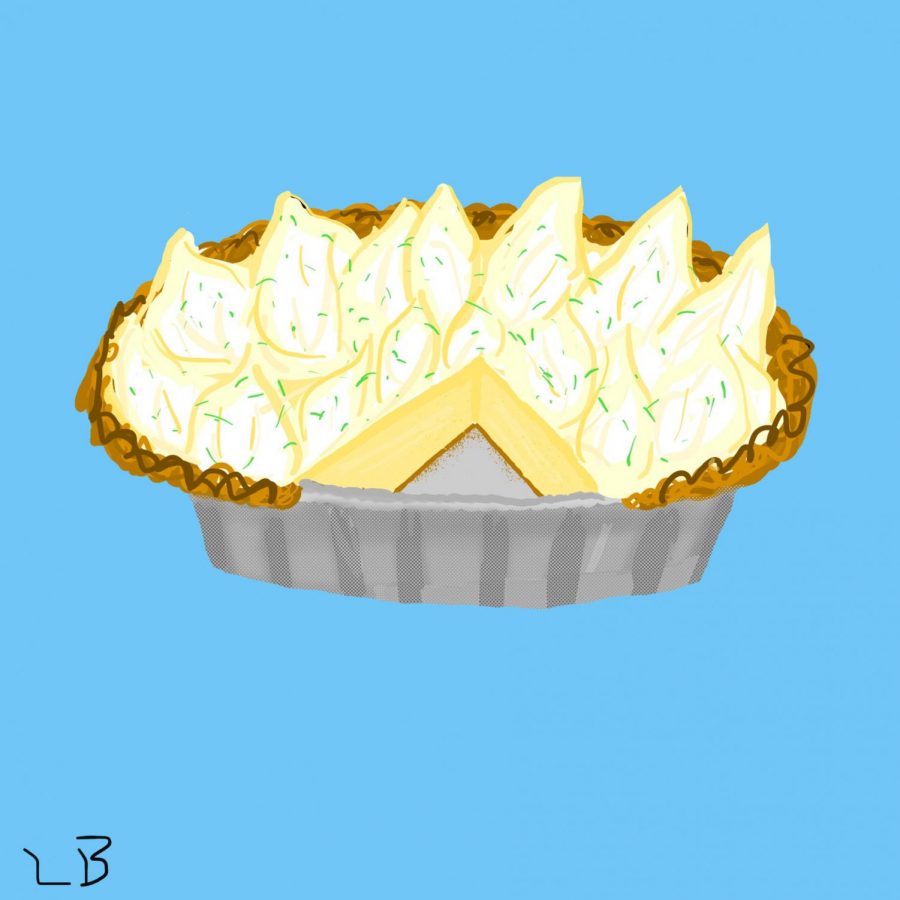 View Comments (2)
About the Contributors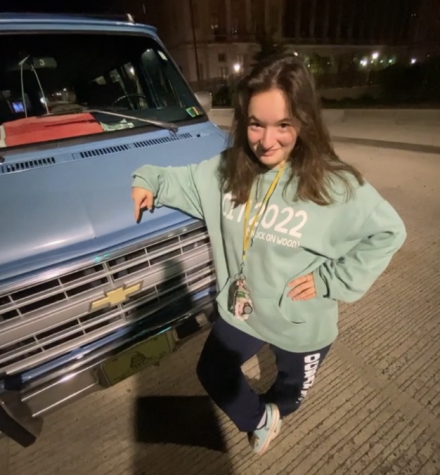 Lily Brin, Editor in Chief

Lily is a senior at Friends Select School and has attended FSS since Pre-K. She is one of the Editors in Chief for the Falcon in addition to leading Gender...